Commission in Progress
You are invited to watch Judith Durr as she brings to life your commissioned painting. She will post photos as she progresses with many of her commissions. Since 1995, Judith has been showing you how she develops your commission. The response is incredible.
Tom & Chris McCall have chosen a cradle board for their commissioned painting. Watch the sketch and the progression of this painting.




Step 1: Color sketch to linen.
The color sketch has been lengthend to make a looking cradle board.
Step one continued...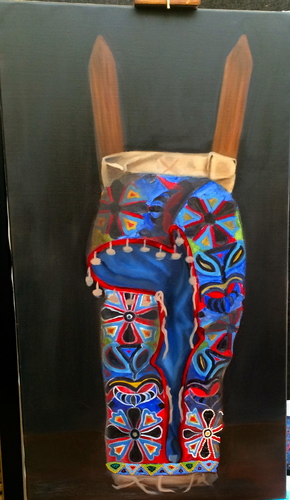 Step 2: Painting the 1st layer of beads begins. This is a close up of the 1st layer of beadwork.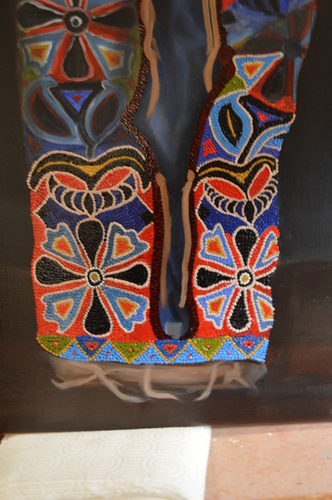 This is layer 7 of 12. Beadwork is all layed in and the assesories are being worked.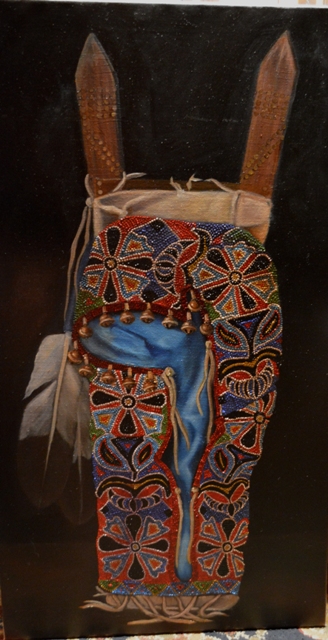 Final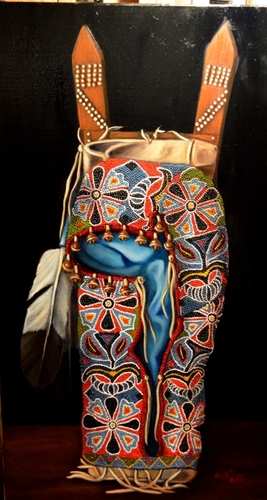 Step 5: